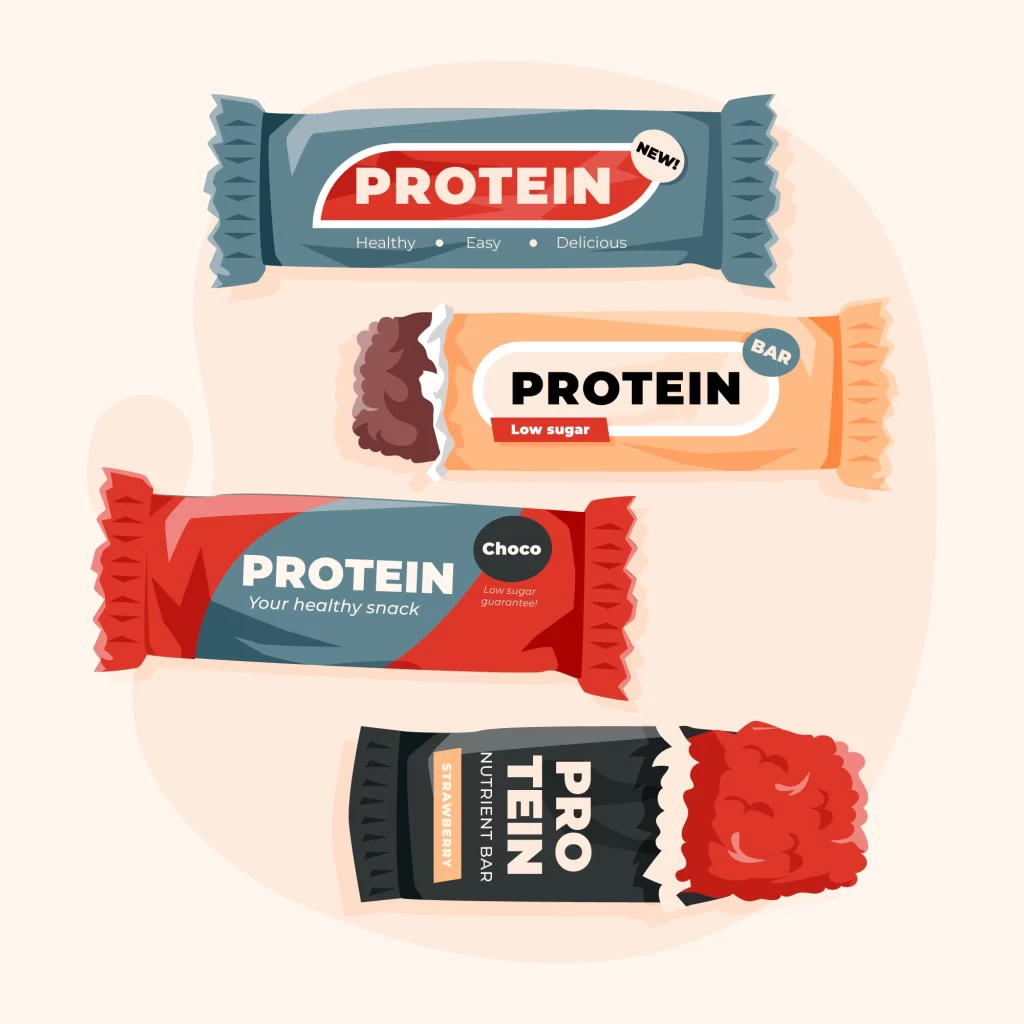 Because there is never enough time to eat during a busy day, protein bars are increasing in popularity as a beneficial snack. How can you pick a protein that is high in nutrients and healthy from the wide variety of protein bars available on the market? Not all of them are good for you. This article will guide us in finding the perfect protein bar.
Finding the perfect protein bar
We will explain the factors needed to select the healthy protein bar below:
Calories
The selection of the protein bar is based on what is needed.
If they wish to eat it as a snack, it is best to choose a protein bar with:
140–200 calories for women.
170-300 calories for men.
High-calorie protein snacks are available for those who desire to put on weight, but it is not advised to eat them in an attempt to lose weight since you might not see the desired outcomes.
Sugar
A healthy protein bar with a sugar content of no more than 6 to 8 grams per serving is preferred over other types, which may contain sugar alcohols, sweeteners, and unhealthy sugars including sucrose, corn syrup, and high-fructose corn syrup.
Elevated calorie content, high blood sugar, abdominal pain, and bloating are possible side effects.
Protein content
The nutrient protein helps with muscle growth and post-exercise recovery. Choose a good-quality protein bar with at least 10 grams of protein for lasting fullness and nutritional benefits.
Carbohydrates
If the objective is to lose weight, it is advised against selecting a protein bar with a high carbohydrate content, as this could cause the body to gain more weight. Hence, go for a protein bar with a serving containing less than 10 grams of carbs.
Oils
Protein bars with palm oil or kernel oil, which are regularly found in protein bars with chocolate coatings, should be avoided when integrating different protein bars into the diet.
Fat
When eating protein bars, it is advised to consider their fat content. If weight loss is the aim, you should select protein bars with low fat content. You should also consume protein bars after working out to ensure quick protein absorption.
However, those on a low-carb or ketogenic diet can consume protein bars that are more loaded with fat than carbohydrates. Protein bars are generally regarded as healthy if each serving has five to ten grams of fat.
Examine the ingredients listing
It is advised that you read the ingredient list before buying a protein bar, since the fewer ingredients included, the more nutritious it is. The longer the ingredient list, the more processing the product has gone through, and the greater number of nutrients are removed during production.
Fiber
Protein bars with at least 3 grams of dietary fiber per serving can be used as a substitute for a meal or as a snack because dietary fiber helps with feelings of satiety and reduces hunger.
However, because certain protein bars have significant fiber content, dietary fiber may cause some discomfort in the digestive tract, particularly if you are not already meeting your requirements.
Vitamins and minerals
Extra vitamins and minerals may be added to protein bar combinations during production, which could benefit the body's overall health. B vitamins, which the body uses to facilitate the conversion of food into energy, are frequently supplemented elements.
Despite the variety of protein bars available, it is advisable to review the nutritional facts and select a healthy protein bar based on the goal being achieved. Notably, using protein bars as snacks falls short of supplying all essential nutrients to the body.
(For more information, see Protein Bars 101: A Comprehensive Buyer's Guide.)
References