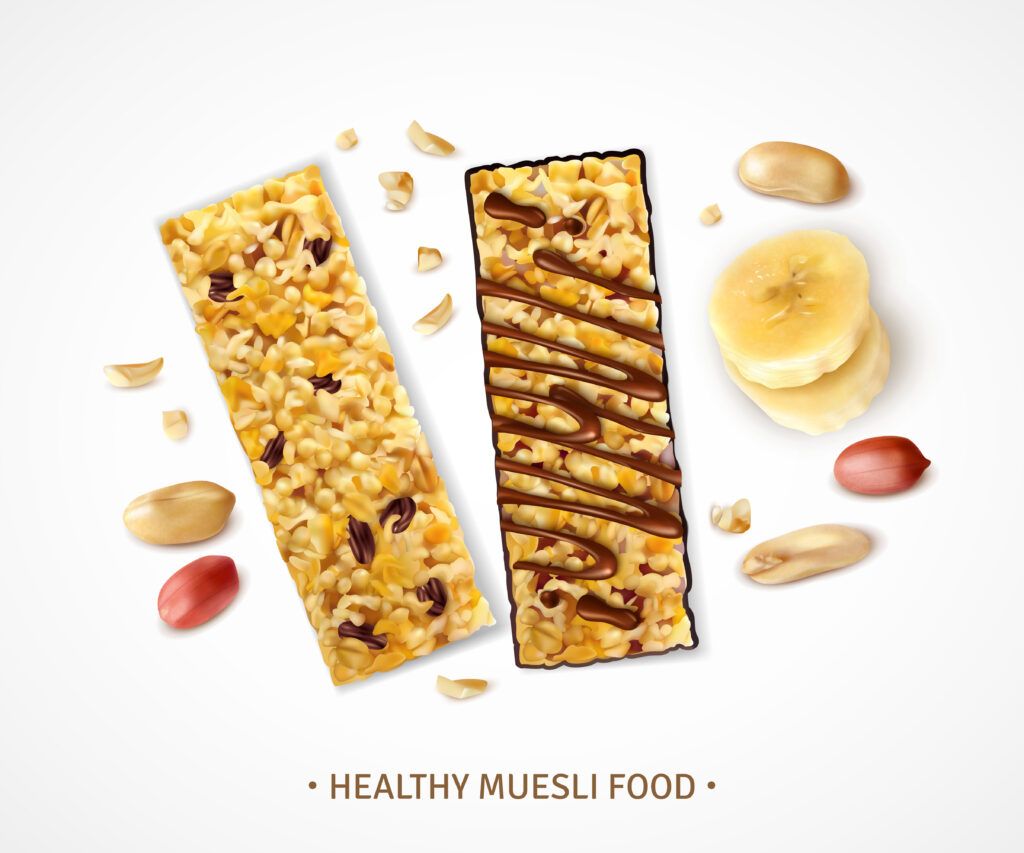 People of different ages and lifestyles now prefer protein bar as a snack choice. It might be challenging to choose the best bar for you when there are so many varieties on the market today. What is the best way to choose a suitable bar that is both tasty and nutritious? In this article, we will find out more about this.
The ultimate guide to protein bars
There are many advantages to bars, but some are healthier than others.
We explain below some of the factors that help in choosing a bar based on the goal, including the following:
Ingredient lists of protein bar
Reading the ingredient list is an important step in selecting healthy bars. Below are some tips for doing so:
Pick bars with whole-food components such as nuts, seeds, dried fruit, and oats.
Stay away from bars that have high fructose corn syrup, artificial sweeteners, or preservatives.
The shortest the list of ingredients, the more nutritious it is.
The bar prepared with fewer processed ingredients is to be preferred.
Sugar
Protein bars contain sugar, which is necessary for a healthy diet, but when selecting a bar, you should pay attention to the amount of added sugar. This is for several reasons, including:
Negative effects for people suffering from diabetes.
Sugars may lead to weight gain because they make the body feel nutrient-unsatisfied. This may result in eating more bars.
Therefore, you should choose a bar that contains 5–6 grams of sugar. A protein bar's taste is improved by the addition of sugar in various forms, such as maple syrup, sugar alcohol, and artificial sweeteners.
Fiber
Choose protein bars that contain 3-5 grams of fiber per serving, which makes them an excellent option for a snack, as dietary fiber provides many health benefits, including the following:
Support digestive health.
Lower chance of developing chronic diseases.
Prolonged feelings of fullness, thus reducing calorie intake.
Calories in a protein bar
When selecting a bar, pay attention to the number of calories it contains. Too many calories might result in weight gain and other health issues, so it's necessary to pick a bar that suits your fitness goals.
Protein bars are a good option for a snack because they include between 140 and 200 and between 170 and 300 calories per bar, respectively, for women and men.
Protein amount in a bar
Many protein bars include more than 20 grams of protein per serving, which is an important amount for enhancing performance as protein helps to repair and build muscle.
If you are using it as a meal replacement, the 10 grams of protein in the bar will be enough. If used as a snack, these bars should contain no more than 5 grams of protein.
Protein type
It's important to select a protein bar based on the type of protein since the protein sources for bars might be dairy or based on plants, especially for those who suffer from allergies like lactose intolerance.
Whey, soy, eggs, milk, grains, peas, and hemp are common sources.
Fat
The ideal protein bar should include no more than 2 grams of saturated fat and between 10 and 15 grams of total fat. It is advised to avoid the harmful trans fats included in partially hydrogenated oils.
Vitamins and minerals
Numerous bars have additional vitamins and minerals such as calcium, iron, magnesium, potassium, vitamin E, and B vitamins to help satisfy daily demands for these nutrients.
Carbohydrates
After exercise, a bar with carbohydrates should be used, as they aid in replenishing muscle glycogen stores.
In order to know how to include protein bars into your diet in a healthy way, you should be aware of the recommended serving size before introduction of bars to your diet.
It should be mentioned that protein bars aim to assist in providing nutrients rather than serving as a replacement for a balanced diet.
References: