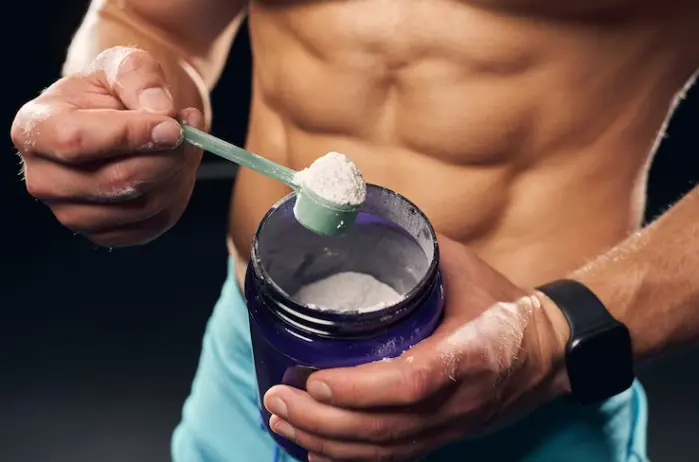 A wide variety of companies offer protein powders. Each type has a different source, amino acid building blocks, and potential benefits. But why is whey protein superior to other types of protein?
Why Whey protein is better than other protein kinds?
Whey protein helps build muscles
Muscles especially favor complete proteins like whey. Branched-chain amino acids, a particular kind of amino acid that aids in muscle growth, are present in whey protein.
Whey protein helps wound healing
Whey protein's amino acids aid in the healing of wounds by repairing damaged skin and tissues.
Gaining weight and improving nutrition
It is helpful for those who need to gain weight. If obtaining protein from natural food sources is a challenge for you, it may be of assistance. It helps those with chewing or swallowing problems.
Lowering cholesterol
In a study that was published in The British Journal of Nutrition, 70 obese men and women took whey supplements for 12 weeks while having their cholesterol and insulin levels monitored. The whey group's total and LDL cholesterol levels were significantly lower at week 12 than those of the casein group (another type of protein).
Improving Asthma
It may help children with asthma have a better immunological response. One small study was published in the International Journal of Food Science and Nutrition involving 11 children indicated that supplementing with 10 gram of this type of protein twice daily for a month improved immunity in children with asthma.
Reducing blood pressure and managing cardiovascular disease
In hypertensive patients, whey protein-fortified beverages significantly decreased blood pressure and also reduced their risk of developing heart disease or stroke.
Reducing inflammation
It may help reduce chronic inflammation, which has links to several potential health conditions, including diabetes, inflammatory bowel disease, and arthritis.
Fighting cancer
Research results show promising anti-cancer effects, but additional studies are necessary to substantiate these findings.
What is whey protein?
During the cheese-making process, the production of it occurs as a byproduct. Whey, which comprises 20% of milk, must go through several processing procedures to become the powder that is familiar to most people.
What are the types of whey protein?
It comes in three different forms:
Whey concentrate
Has a protein content of 70–80% and a moderate amount of lactose and fat.
Whey isolate
Contains a higher percentage of protein (approximately 90%), less lactose and fat, and much fewer nutrients.
Hydrolyzed whey
This type is absorbed faster, which causes a sharp rise in insulin levels.
Whey protein concentrate typically works out best because it is the most nutrient-dense and flavorsome, due to the lactose and fat that it contains. However, the other two categories are better suited to low-carb and low-fat diets.
What are the types of proteins other than whey?
There are different types of protein. Whey is the most popular protein supplement, and the one that studies have tended to concentrate on, there are other options as well. The most common kinds of protein are:
Casein
This type is rich in glutamine amino acid. Since casein comes from dairy, it is not suitable for vegans and people with milk allergy. It could be advisable to take this protein at night because the body digests it more slowly.
Soy
For those who don't eat dairy, soy protein is a great alternative to whey or casein. It includes all the necessary amino acids.
Pea
Pea protein, a high-quality alternative for soy- and dairy-based proteins, is found in a lot of plant-based protein powders. This type is a good source of the amino acid arginine.
Hemp
Hemp seeds are complete proteins that provide essential fatty acids. It is a fantastic option for vegans and people who are allergic to dairy or soy.
__________________________________________________
Sources: