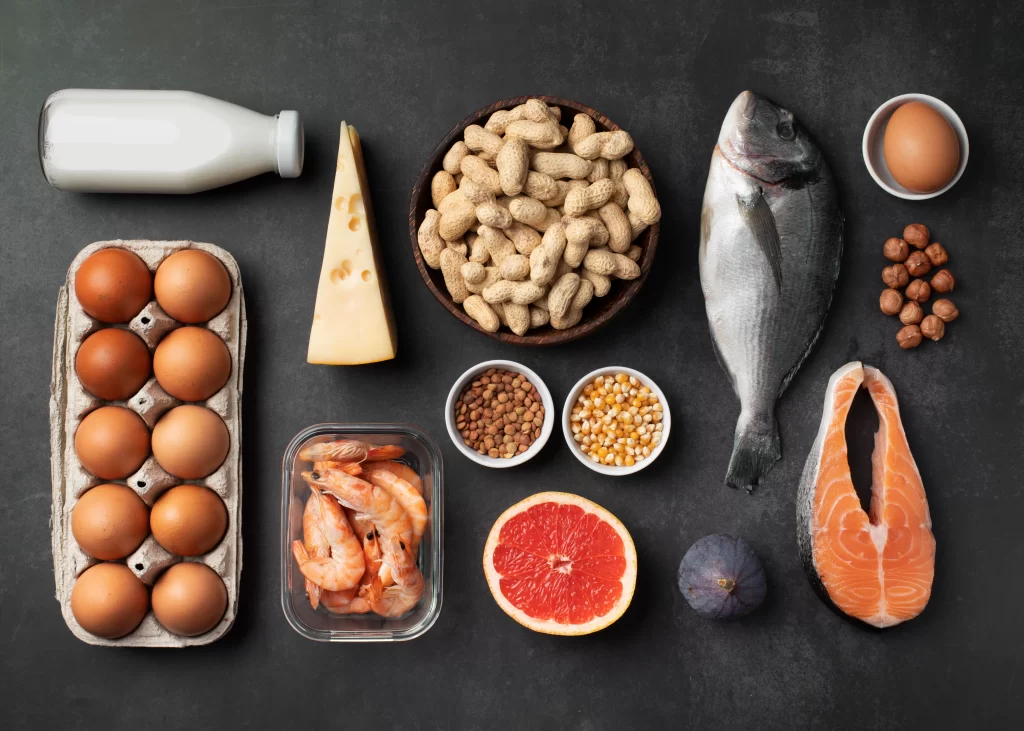 Are you consuming an adequate amount of protein? While it's important to control your intake of calories, sugar, and salt, you also need to make sure you're getting enough protein. Protein Cult presents the most benefits of having a high-protein diet, and how can I include protein in my diet.
What are the benefits of a high-protein diet?
A high-protein diet has the following benefits:
Benefits of a high-protein diet for building muscle
A muscular body works more effectively during regular tasks, and muscles burn more calories than fat even when at rest. Additionally, expanding the amount of protein you eat may help you optimize your diet. When you consume tuna, for instance, you get not just the protein but also the good fat that the fish offers.
Benefits of a high-protein diet for weight loss
When trying to reduce weight, eat a diet high in lean protein, as it speeds up metabolism.
Benefits of a high-protein diet for calorie burn
since it requires your body to work harder to chew and digest the food. But keep in mind that the calories burned this way are minimal, so don't rely on this point for a weight loss regimen.
Benefits of a high-protein diet for Better recovery after injury
Protein, which serves as the main building block for the body's tissues and organs, can aid in the body's recovery after an injury.
Reduces hunger
Eating more protein makes you feel fuller with less food since you need less food overall to feel satisfied. This happens because a high-protein diet causes your body to produce more satiety hormones like cholecystokinin and peptide YY, which signal to your brain that you are satisfied.
Reduces high blood pressure
Increasing your protein intake may help lower your blood pressure and enhance your health if you suffer from high blood pressure. Along with decreasing blood pressure, a high-protein diet helps cut triglycerides and cholesterol levels.
How can I include protein in my diet?
After explaining the benefits of a high-protein diet, you must know that a high-protein diet is better applied by following these tips:
Protein should be a part of every meal
such as lean beef or chicken, with a place for vegetables.
Avoid processed carbohydrates
Instead of eating refined grains like white rice, pasta, and bread, it is better to include small quantities of high-protein whole grains like quinoa. It is also a good idea to swap pasta for spiralized carrots or zucchini and white rice for riced cauliflower.
Protein-rich snacks
keep nuts, Greek yogurt, hummus, ricotta, and string cheese available in between meals.
Protein in the morning
start your day with eggs and smoothies made up of protein, like pea protein and whey.
Can having too much protein be bad?
After explaining the benefits of a high-protein diet, you must know that having too much protein could be harmful. For example, kidney stones are more likely to form in those who consume particularly high-protein diets. Additionally, a high-protein diet with high red meat and saturated fat may increase the risk of heart disease and colon cancer, whereas a high-protein diet high in plant-based proteins may not pose the same dangers.
How much protein should I take?
There is no accurate quantity that the scientists are sure of. However, it's advisable to aim for no more than 2 g/kg for the average person (who is not an elite athlete or extensively involved in bodybuilding); this equates to roughly 125 grams daily for a 64-kg person.
Which protein should I choose?
Pick your protein wisely if you want to maintain a high-protein diet. Select healthy protein options like:
Whey protein
Soy protein
Beans
Nuts
Fish
Lean chicken with no skin
Lean beef
Low-fat dairy products
Chickpeas
Quinoa
Almonds
Lentils
Pumpkin seeds
Avocado
Pistachios
Chia seeds
__________________________________________________
Sources: